Welcome Receptions
The welcome receptions will be held on Wednesday 13th November.
Welcome for first time participants
18:30 – 19:00
Welcome reception for all participants
19:00 – 20:30
Meet & Greet Doctoral Event
We welcome all doctoral students to visit our special doctoral event that will be held on Thursday 14th November. The event will start at 18.30 and offers a unique opportunity for networking.
Event for members holding accreditation
As each year, there will be a special event for our fellows holding accreditation. The event will take place on Thursday 14th November, starting at 19:00. You can use this opportunity to meet with fellows in an informal and friendly atmosphere.
These events will take place at Sociedade de Geografia de Lisboa (Lisbon Geographic Society), located in downtown Lisbon. Its museum displays a collection of acquisitions and donations from collectors and travellers during the former Portuguese colonial empire. You can see ceramics, sculptures, furniture and paintings from Angola, Guinea, Mozambique, São Tomé and Príncipe, Cape Verde, Timor and Macau.
The traditional Gala Dinner will take place at Montes Claros Restaurant, which is located in the heart of Lisbon Forest Park, 7 km away from the centre, overlooking the city. The two-storey building, built in 1949 by the renowned Portuguese architect Francisco Keil do Amaral, was completely refurbished and now hosts different types of events with food, drinks and entertainment.
The Gala Dinner will be held on the evening of Friday 15th November.
The Dinner is included in the AEA Member / Non Member (Full and Student) registration fees.
Visit to the Carmo Convent and Church
Almost completely destroyed by the 1755 earthquake, the standing ruins of this gothic monument from the 14th century contain an archaeological museum with an eclectic collection of tombs, statuary, ceramics and mosaics. Built on a hill overlooking S. Jorge's Castle, it was once one of city's most important churches.  A guided tour in English will take you through Lisbon's rich history.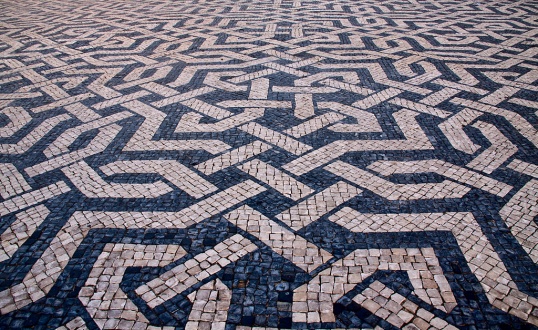 Walking tour: from Marquês de Pombal to Bairro Alto
Walking through downtown Lisbon on the typical cobblestone pavements, we'll visit some of the city's iconic places. Starting at Marquês de Pombal Square, near the hotel, going down to Rossio and up to Chiado, the tour ends with a panoramic view of Lisbon.